Meet your Training Course Directors
---
RICHARD ARNOTT
BA, FInstAM, FITOL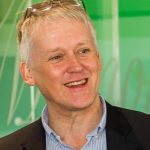 ---
JEFF LOCKHART
MBA, DMS, FRSA, FCICM, FCMI, FITOL
Jeff is an international training consultant, specialising in Finance, Business Administration and Management Development.
Jeff studied at Sheffield Business School in the United Kingdom obtaining a Post Graduate Certificate in Management (PgC) in 1992, a Diploma in Management Studies (DMS) in 1995 and a Masters Degree in Business Administration (MBA) in 1996.
Jeff is a Fellow of the Royal Society for the Arts, Manufactures and Commerce (FRSA), the Chartered Institute of Credit Management (FCICM), the Chartered Management Institute (FCMI), and the Institute of Occupational Learning (FITOL). Mr Lockhart is also a PRINCE2 certified Project Manager.
He is a highly experienced Financial Manager and Management Consultant, with extensive knowledge of finance and business management within a multi-disciplined and multi-cultural environment. He has held several senior level positions for industry-leading international businesses and, since 2001, has operated as a consultant to businesses in the UK, Azerbaijan, Russia, Bulgaria, Kuwait, Oman, Kingdom of Saudi Arabia, United Arab Emirates, Qatar, Malaysia, China, USA, and New Zealand.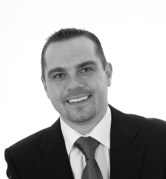 ---
JOHN BULLOCK
Pg Cert
John is a driven, enthusiastic and dynamic individual that started his successful career within both the Leisure and Retail sectors. After 12 years in an operational role John became an international business consultant and for the last eleven years has worked with a diverse mix of organisations ranging from large blue chip companies through to the public sector, dealing with large programmes through to 1:1 Executive Coaching.
He specialises in award winning pragmatic leadership, business improvement and change programmes. This draws upon his senior operational / commercial expertise within industry. John works at a senior level across all sectors and has a proven record in enabling organisations to move forward in a results focused way, engaging their employees to deliver the return on investment and culture required.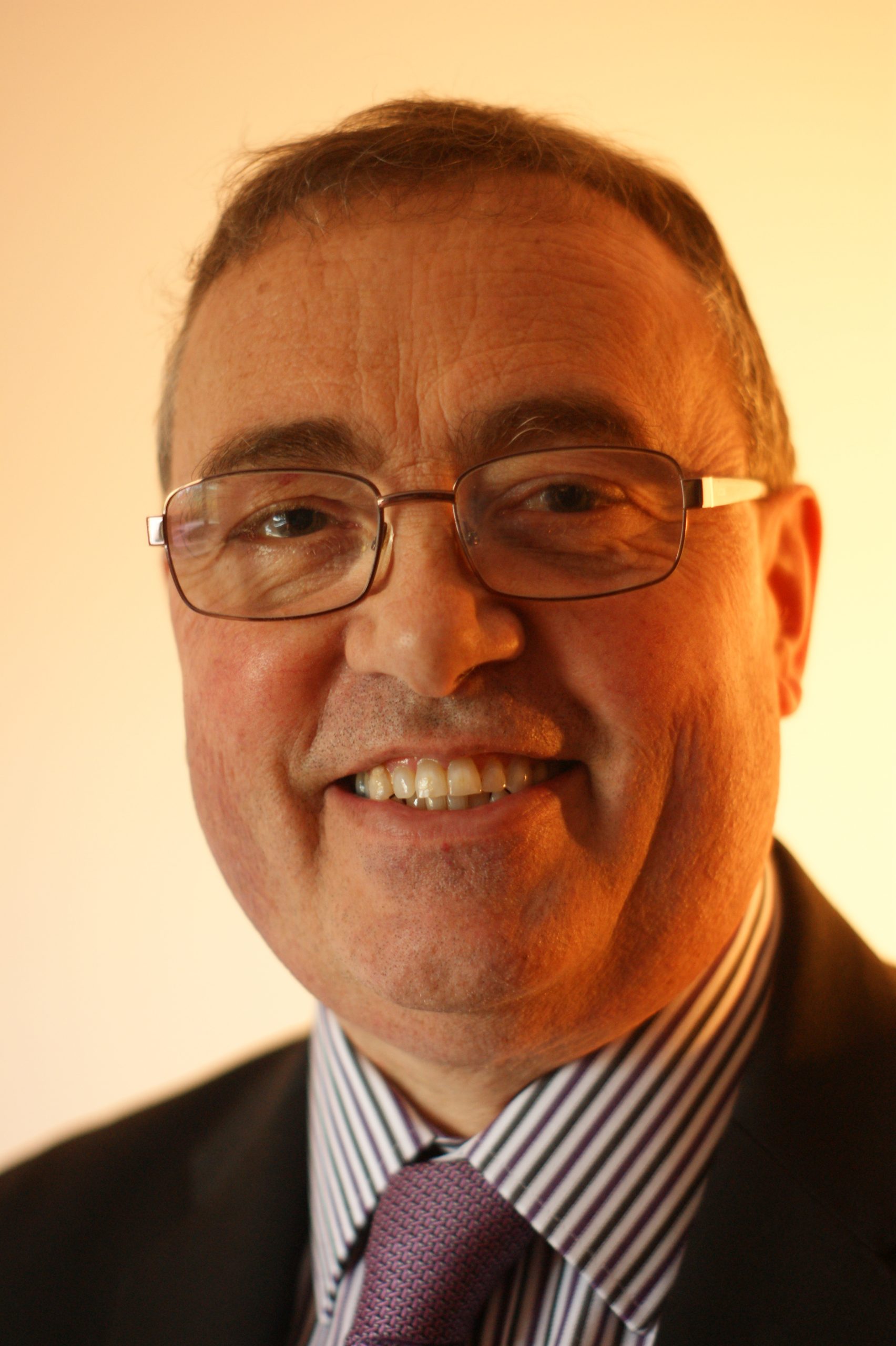 ---
IAN SHIPLEY
HND, FITOL
Ian is a highly accomplished, passionate, visionary, and results driven Executive who has spent more than 20 years at a senior level within the service sectors in UK FTSE 100 and FTSE 250 companies.
The common factor throughout Ian's career has been a passion around service excellence and delivering results through highly motivated teams.
Ian has been responsible for delivering major turn-around and business transformation through creating a culture where people feel comfortable to make decisions, take ownership and make it happen.

---
SVEN MAIKRANZ
MSc, Exec MBA
Sven is a visionary, results driven and hands-on strategic manager with 25 year's experience of driving profitable growth, turnarounds, change initiatives, crisis management and start-ups. He is a strategic and entrepreneurial leader with experience as CEO, Vice President, Director and MD positions in international assignments in Europe, Central Asia, Southeast Asia and Middle East.
Sven is also a passionate master coach (ACC certified by ICF (International Coach Federation) and is specialized in high performance teams and addressing underlying success factors for companies to be successful. Sven enjoys working with corporate teams to take them to the next level.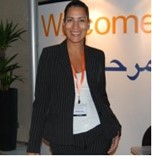 ---
CHRISTIANNA TSITEROU
BA
Christianna currently serves as Regional Director EMEA for Bâton Global, a research driven strategy and innovation advisory firm.  This includes serving as an advisor and consultant to private and public sector organizations, supporting them with the development and execution of their global strategies. Her subject-matter expertise includes the areas of Strategy, Transformation, Leadership and Customer Experience (CX), with a focus on financial services (both conventional and Shari'ah compliant).
Throughout her extensive international career, Christianna has held a variety of leadership roles that include the management of international projects, as well as the development of people and teams, across multicultural markets – primarily across the Middle East, Europe, and Southeast Asia.
Concurrent to her leadership role at Bâton Global, Christianna is also an active entrepreneur and frequent moderator at human capital, leadership, finance, and corporate responsibility events globally.
Christianna grew up in the Kingdom of Saudi Arabia. After being a UAE resident for 16 years, she recently relocated back to KSA and is currently based in Riyadh.
---
JAY CHANDER
BA, CA (ICAS), FCA (ANZ), MIIA, MAICD
Jay is a commercially focused Fellow Chartered Accountant, business consultant, advisor, executive trainer and author with extensive executive-level experience.
Jay recently retired from being a Partner with Barker Henley in Sydney, Australia where he led an experienced team in risk advisory, internal audit, business consultancy and executive training practice.
Understanding the complexities of today's domestic and global businesses, Jay's career involved providing a range of truly seamless strategic risk and business advisory services.
Earlier in his career Jay was a specialist Risk Partner with 'Big 4' firm, Deloitte, and held executive positions with major national and international companies. Jay has extensive experience in risk management, business improvement, finance management, audit, governance, investigations and project management for organisations in Australia, the UK, USA, Asia and North Africa.
Jay is an accredited trainer and has provided training for Chartered Accountants in Australia and New Zealand, the Institute of Internal Auditors and the Australian Institute of Management.
Qualifying as a Chartered Accountant with Ernst & Young in the UK, Jay is a member of the Institute of Chartered Accountants of Scotland, Fellow with Chartered Accountants Australia and New Zealand, member of the Australian Institute of Company Directors and the Institute of Internal Auditors – Australia. He holds a Bachelor of Accounting and Business Law from the University of Stirling, Scotland.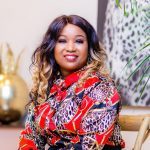 ---
SARAH RICHSON
MBA. CIPD. AOEC. MIHRM
Sarah is a double-global award winner and one of the world's top human development thought leaders. Her passion for developing grass root talent and unleashing hidden potential in others is the driving force in her life. She is a prolific speaker and trainer who advocates for empowering lives of local communities with inspirational mentorship programs.
Sarah started off her career as an administrative assistant before moving on to become an international consultant, executive coach and organisation development expert. Her career is multi-dimensional and includes years as a leadership professional trainer and HR Consultant working on European, Asian and African projects.
Sarah is happily married and says her proudest achievement is being a mother!
---
Patrick Woods BSc, CPSM, CPSD, C.P.M., CPIM
Patrick is an international training consultant and adjunct professor, specializing in Business Administration, Project Management, Management Development, Supply Chain, Logistics and Procurement.
He brings 36 years of experience working in Senior Management positions for Fortune 100 corporations and based on his leadership of a multi-national team for Emerson Worldwide, a global technology and manufacturing company, was recognized by the CEO as the: "team of the year".  For the past 20 years, as the Founder of Supply Chain Education, Patrick has worked with over 300 firms based in 30 countries located primarily in the USA, the Middle East, Africa and Central America.
In collaboration with Missouri State University, USA, Patrick has delivered training which includes: leadership fundamentals, how to move from a tactical cost function to a strategic profit function and risk/cost management.  His delivery style is: "Edutainment" where he blends best practices with a gentle dab of humor and as a result, he has won outstanding evaluations from major manufacturing to service to government organizations, including to NGOs in warn-torn countries.     He divides his time between the USA (Texas) and Central America (Costa Rica).